Rovers is where young adults between the ages of 18 and 26 put back their experience into the community as well as life changing adventures and experiences.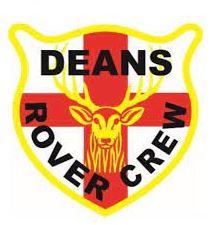 The Rover section is about determining your own way to develop yourself and those around you with support and encouragement from others. Throughout your time in Rovers you'll meet some incredible people, participate in, assist with, and lead all sorts of activities, and develop skills for life. You might go on a canyoning trip, lead a personal finance session for your crew, or organise a year long river clean-up project in your local community. The only limit is your imagination.
Every Easter a small team of Rovers runs Moot, our pinnacle National event, where 200+ Rovers from across NZ and the world come together for a weekend of whakawhanaungatanga (community building) and celebration.
As a Rover you will:
Experience and lead challenging adventures with others.
Develop a wide range of skills including leadership, event and project management, and all sorts of general life skills, such as budgeting, self reliance, and correct axe throwing technique.
Become an active member of your local, national, and international communities.
Attend Regional, National, and International Rover Events, like Moot, Barndance, Mudbash, Mini-Moot, and World Moot.