At Halswell Scout Group, our members wear a grey Scouting NZ Land Scout shirt, the Halswell Scout scarf, woggle, black shorts/skort/skirt or trousers, and black covered shoes.
You can buy your youth member a new shirt from Scouting Direct. Shirts cost approximately $42 + freight. ($48.00 for Adult sizes). Check the sizing carefully on the website before you buy. Alternatively, if you check with your leaders, we have a range of sample shirts in stock that you can "try before you buy". We also place orders with Scouting Direct on a regular basis and are happy to include any shirts your youth member may require in those orders which can at least save on the freight for you.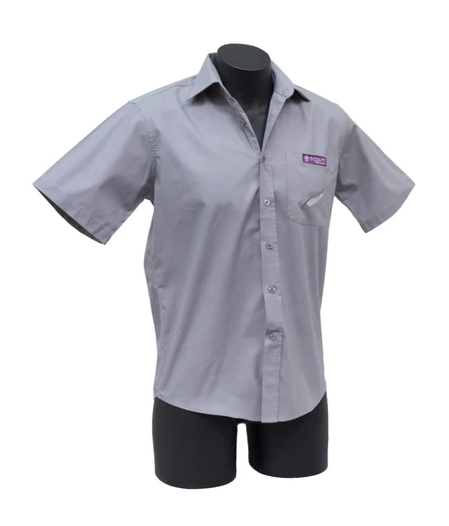 The Halswell Scout Group scarf and woggle will be given to your child when they are investited as a scout along with a Section patch, Halswell Scouts shoulder tape, Scout badge and our Zone badge.
(A woggle is a band of fabric or leather through which the scarf is threaded and holds the scarf together keeping it snug against the collar.)
Our scarf consists of a black triange, with gold trim one one side, and red trim on the other. Our official woggle is made of gold and red thread woven together.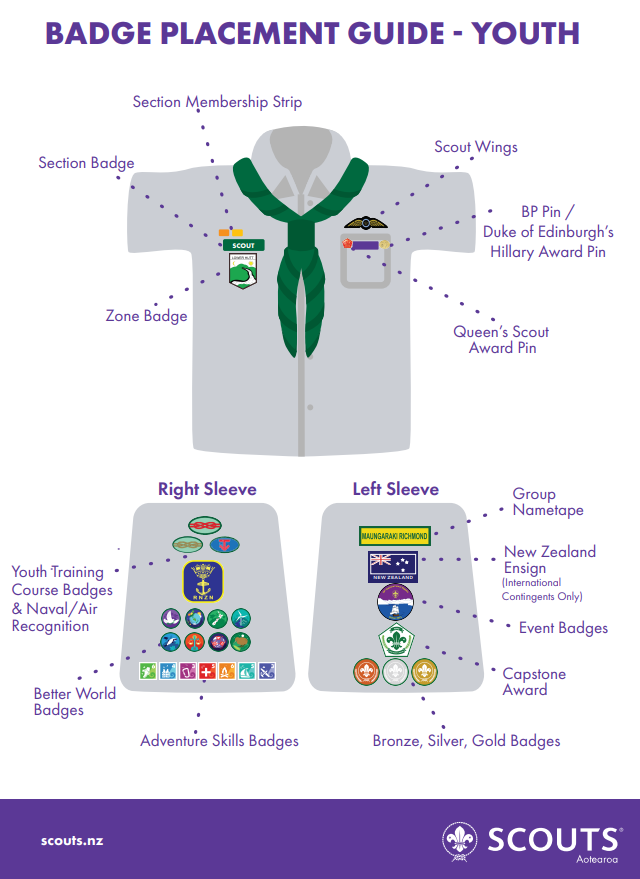 Where possible we prefer it if your child has black shorts (summer) or long pants (winter). Alternatively a plain dark colour is also acceptable. Inexpensive black shorts or long pants can usually be purchased from The Warehouse or Kmart. We strongly discourage brightly coloured or patterned shorts / pants. Shoes should be preferably black / dark coloured and have covered-in toes. For safety reasons jandals are not acceptable.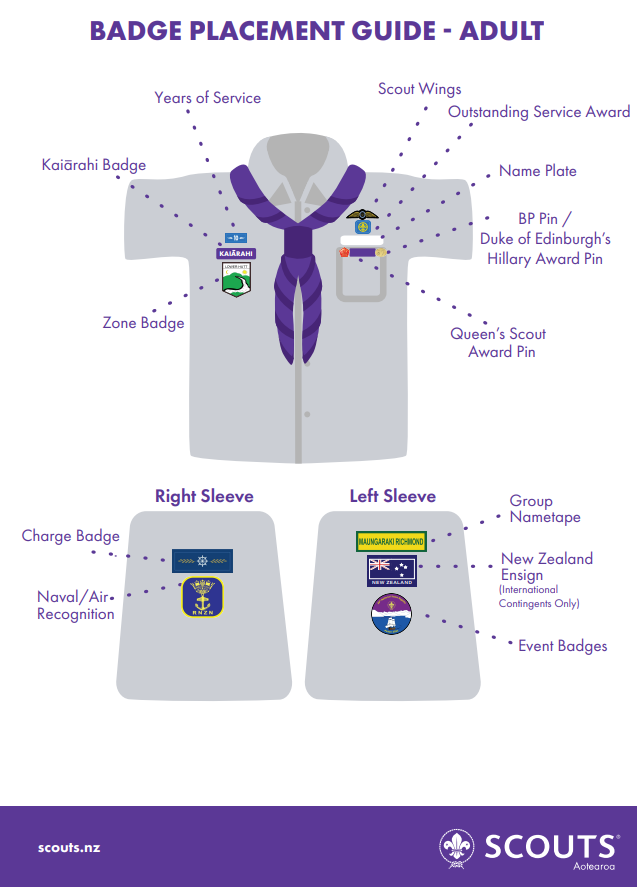 The uniform is expected to be worn at each weekly session. However, for many external activities only the scarf needs to be worn. Leaders will inform you accordingly. In addition, we appreciate it isn't always possible to get togged up to come to scouts every week. Make your best effort to wear the uniform shirt and scarf, but many children do not wear black shorts/shoes unless it is a formal event such as an ANZAC parade.